Stock market. Trading. Shares. Insider Trading. 
Yes, I am thinking "Scam 1992" as well. Do you hear the theme music too? 
This is about more though! 
Unlike a decade back, these words are no longer incomprehensible to the general public. With the steady growth of foreign investments and upward trend towards stock investments in general public, these words have become much more familiar to the economy and social structure around us.
How does that impact the legal profession? What opportunities and prospects does it bring in legal career? 
Sign yourself up for the free webinar being conducted by LedX that will give you hands on practical understanding of what a career in securities litigation entails, its prospects and how to go forward in building the same. 
REGISTER YOURSELF TODAY!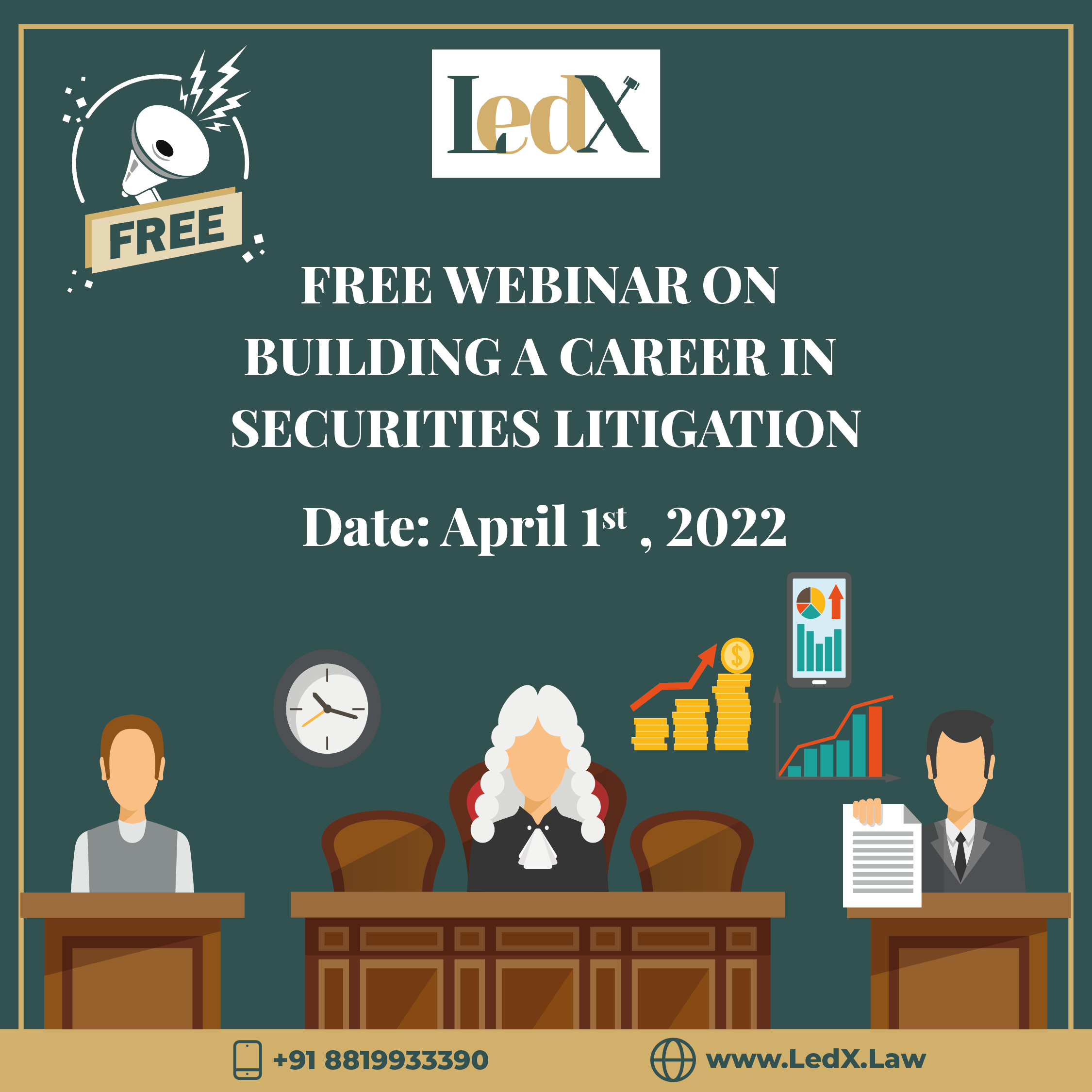 CONVERSE WITH OUR EXPERT SPEAKERS

[track_event_user type="Event"]