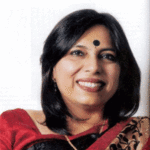 Adv. Abha Singh
Former Civil Servant; Advocate High Court of Judicature at Bombay & Social Activist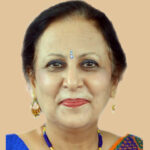 Prof. (Dr.) Nishtha Jaswal
Vice Chancellor, Himachal Pradesh National Law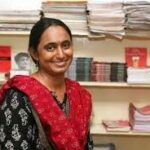 Kavita Krishnan
Secretary, All India Progressive Women's Association; Member, Communist Party of India Marxist Leninist & Women Rights Activist
LedX is constituting a discussion panel on Feminist Jurisprudence & Women Rights in India on 8th March 2022 on the occasion of International Women's Day.
The discussion panel will be hosting female leaders, lawyers, and activists from different walks of life, different ideologies, and different demography sharing their perspectives on different facets of Feminist Jurisprudence and the existing condition of women rights in India.
Recognizing the biases and prejudices that shackles countless women across the world and actively thinking, discussing, and acting against them is the true spirit of celebrating women's day.
The theme of discussion will surround the global theme for International Women's Day #BreakTheBias.
This discussion panel is our small effort for creating discussions & deliberation that can inspire and invoke thoughts surrounding women rights in India.
Register yourself today to be part of this extraordinary opportunity and celebrate womanhood!